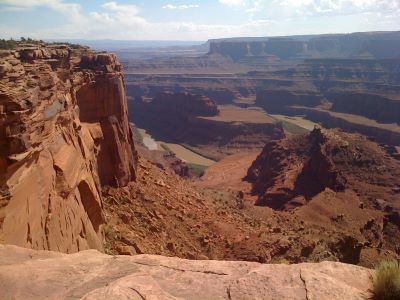 La transcendance, en nous restaurant dans notre omnipotence nous permet d'activer des pouvoirs d'apparence surnaturelle, mais qui sont bien naturels, tels que la lévitation, la décorporation, la transmutation, le voyage astral, le rêve éveillé, se nourrir de prana, la communication avec les animaux, l'exploration d'autres dimensions, etc. Ainsi on va pouvoir exploiter consciemment des aptitudes qui, pour certaines, le sont depuis notre naissance originelle. La transcendance, en engendrant l'éveil va réduire la frontière entre le conscient et l'inconscient, de plus en plus de ces pouvoirs innés, pourront devenir conscients, parfois partiellement.
La transcendance nous révèle et nous permet des performances qui auparavant nous semblaient impossibles. Lors d'un stage sur l'autohypnose, j'ai été surpris de la résistance de la chair lorsque l'hypno thérapeute, nous a traversé l'avant bras avec une aiguille. Comment cette intrusion forcée, pouvait elle être indolore ? et plus étonnant encore sans le moindre saignement, preuve manifeste de l'adhésion du corps.
Une transcendance beaucoup plus surprenante encore, la démonstration d'un moine "shao Lin" actionnant une perceuse munie d'une mèche d'environ 10mm, sur sa gorge, exerçant une force d'appui (mesurée par un dynamomètre) de 9 Kgs, pendant plusieurs secondes. La peau a totalement résisté à cette opération, sans saigner, ne laissant apparaitre qu'une rougeur circulaire à l'endroit de la mèche.
La transcendance tout aussi manifeste, du pouvoir de l'esprit sur la matière est démontré par : M. Emoto avec son livre: "La mémoire de l'eau".

La transcendance édifiante de l'esprit. Lors d'un stage sur le développement personnel, tous les participants ont été invité à chanter: "veni sancte spiritus" en choeur. Au bout de quelques secondes, je me suis retrouvé étendu au sol, immobilisé, conscient d'une dominance indicible, invincible. Tous mes corps (physique, mental, émotionnel…) étaient en veille absolue, conscient de tout, même en état de sur-vigilance, mais je ne ressentais plus rien du tout, un bien être absolu, non sensoriel, qui a duré 1h. Cet état si spécifique, si caractéristique, est celui que je retrouve maintenant lorsque je me transcende.
La transcendance, exploite les mêmes ressources naturelles, que l'hypnose mais, à un niveau de conscience plus élevé. Elle peut donc (comme l'hypnose) être "implémentée" par une conscience extérieure, pour autant que le sujet soit consentant. Même dans ce cas, la conscience supérieure du destinataire restera souveraine et empêchera toute dérive, tout excès.
Lors d'un stage récent ( Dialog with the cosmos/ A. Bosman), qui a pour objectif d'établir un protocole de communication avec nos frères extra terrestres, on passe une nuit entière, en haute montagne; lors du "debriefing", le lendemain, un des participant à témoigné m'avoir vu en lévitation ( At this moment I was close to him, and for sure, he was not grounded !); j'étais bien conscient de mon état d'être non conventionnel, du moment, sans cependant être conscient de mon apesanteur.
Par contre je fais très souvent des rêves (parfois éveillé), ou je cours à des vitesses inouïes, et me déplace en totale apesanteur, je vois, je communique avec d'autres êtres, je me souviens de tout, j'ai la pleine conscience que le son, la vue, etc… proviennent d'une source autre que mes sens physiques.
Léviter: Ananda Bosman, est un être absolument extraordinaire (le qualificatif est faible) qui démontre l'omni-dimensionalité, l'omnipotence réelle de l'être humain. Lors d'une conférence il a disparu (s'est dématérialisé) pendant 20 minutes. 90 témoins, tous des scientifiques. Il est l'auteur de nombreux livres, fait régulièrement des conférences, anime des stages. Il suffit de quelques minutes en sa présence pour prendre conscience de toutes nos limites de terriens. A rencontrer absolument : https://anandabosman.com
Le Prana: Parmi tous nos pouvoirs, celui de vivre de lumière (sans manger), qui démontre notre aptitude réelle à trouver notre énergie uniquement par le prana. Je l'ai testé et vérifié, notamment lors d'une retraite (en chambre noire), ou il n'y a rien à manger, juste 1 jus de fruit par jour, et l'objectif est de réduire progressivement le besoin de boisson; au bout de 2 semaines, j'étais pratiquement à zéro liquide. Actuellement je me (nourris) à 90% de prana, et 10% de nourriture conventionnelle (juste pour le plaisir de la gustation). Lors d'un stage en "Ardèche", un des participants qui déjà se nourrissait exclusivement de prana depuis 2 ans, a saisi l'opportunité du stage pour arrêter définitivement toute consommation liquide; il a passé la semaine avec nous, et participé même aux exercises physiques, sans manifester la moindre gène ou faiblesse. http://jasmuheen.com
Prana: Le film "Lumière", https://www.jupiter-films.com est un très bon documentaire sur le prana, (Jasmuheen) y est interviewée.
L'avoir: Un élément fondamental de l'évolution est la notion de l'être. L'être c'est ce que nous sommes, dans notre multi-dimensionalité. L'être, c'est notre passé, notre présent et aussi notre futur. Le développement de l'être est constant et éternel en tant qu'âme. (l'âme est encore matérialisée, au dessus, dans les hiérarchies supérieures, nous sommes des êtres informels, immatériels). En tant qu'être, nous pouvons décider de l'avoir qui lui est toujours, temporel; il suggère le divertissement, qui petit à petit, nous égare, nous disperse. Le temps consacré au divertissement, réduit celui consacré au développement de l'être, il importe d'en être conscient, d'autant plus que le plaisir du divertissement ne pourra jamais égaler la satisfaction (étatique) de l'évolution de l'être particulièrement déterminante puisqu'éternel par l'âme.
Grace à mon activité professionnelle, d'indépendant, j'ai pu réaliser une épargne minimum, mais confortable. Mon chemin de vie (mon âme semblant beaucoup plus ambitieuse que le petit terrien) m'a amené à perdre la totalité de cette épargne. Situation à priori assez dramatique, car désormais je dois vivre avec un revenu d'environ 50% du minimum vital. Plus question de parcourir la planète dans tous les sens, fini les divertissements payants, etc… Quelle aubaine ! Tout plein de temps, l'intégralité du temps disponible pour l'être. Et vive le minimalisme (un peu obligé, certes). Mais Ô Miracle ! Quel bonheur de se sentir si libre, de vivre une vie, ou il n'y a plus qu'un seul centre d'intérêt, soi même. Et, passant de l'abondance au strict minimum, j'ai largement pu évaluer ce qui est préférable. L'être dans l'abondance, ou l'être dans sa plus grande simplicité. Alors je témoigne: Ma vie est devenu un enchantement indicible. Rien ne peut surpasser, l'illumination, la béatitude de l'être qui retrouve sa Source.
Je pourrais citer encore bon nombre d'expériences, pour essayer de démontrer, voire convaincre, mais ce n'est pas mon objectif, j'ai juste voulu essayer de vous éveiller. Y suis-je parvenu ? Laissez moi un commentaire ( même anonyme ! )…